Tower Tours, Chapter 1
Blackthorn Salt is still in its very early days and the team has been nose to the grindstone right from the word go. But it is not all labour intensive salt harvesting, frowning at the screen or sighing as the next low pressure speeds in (not the best for evaporation levels!).
Over the last few weeks, we have conducted some really exciting and illuminating tower tours @Blackthorn Salt HQ.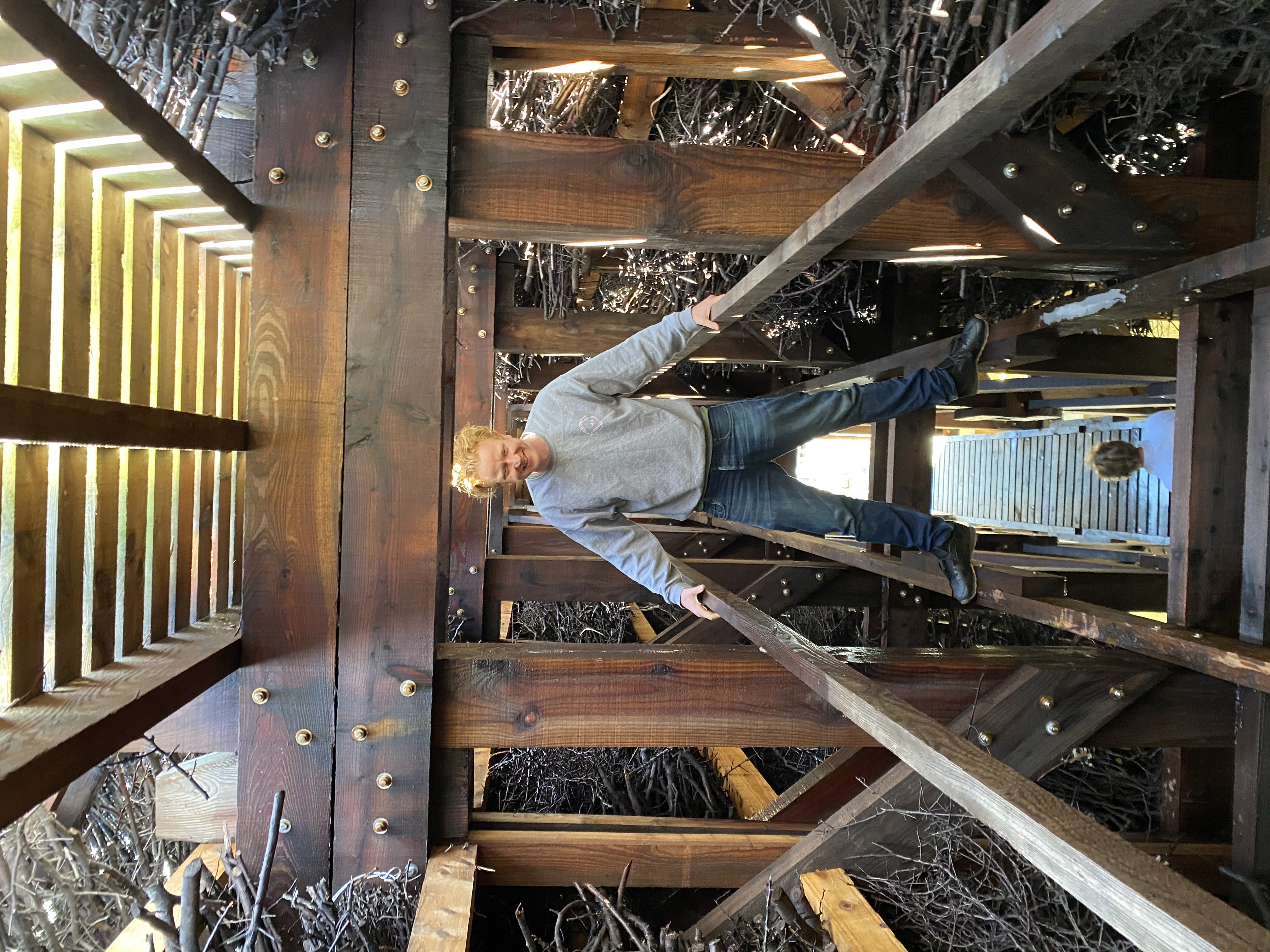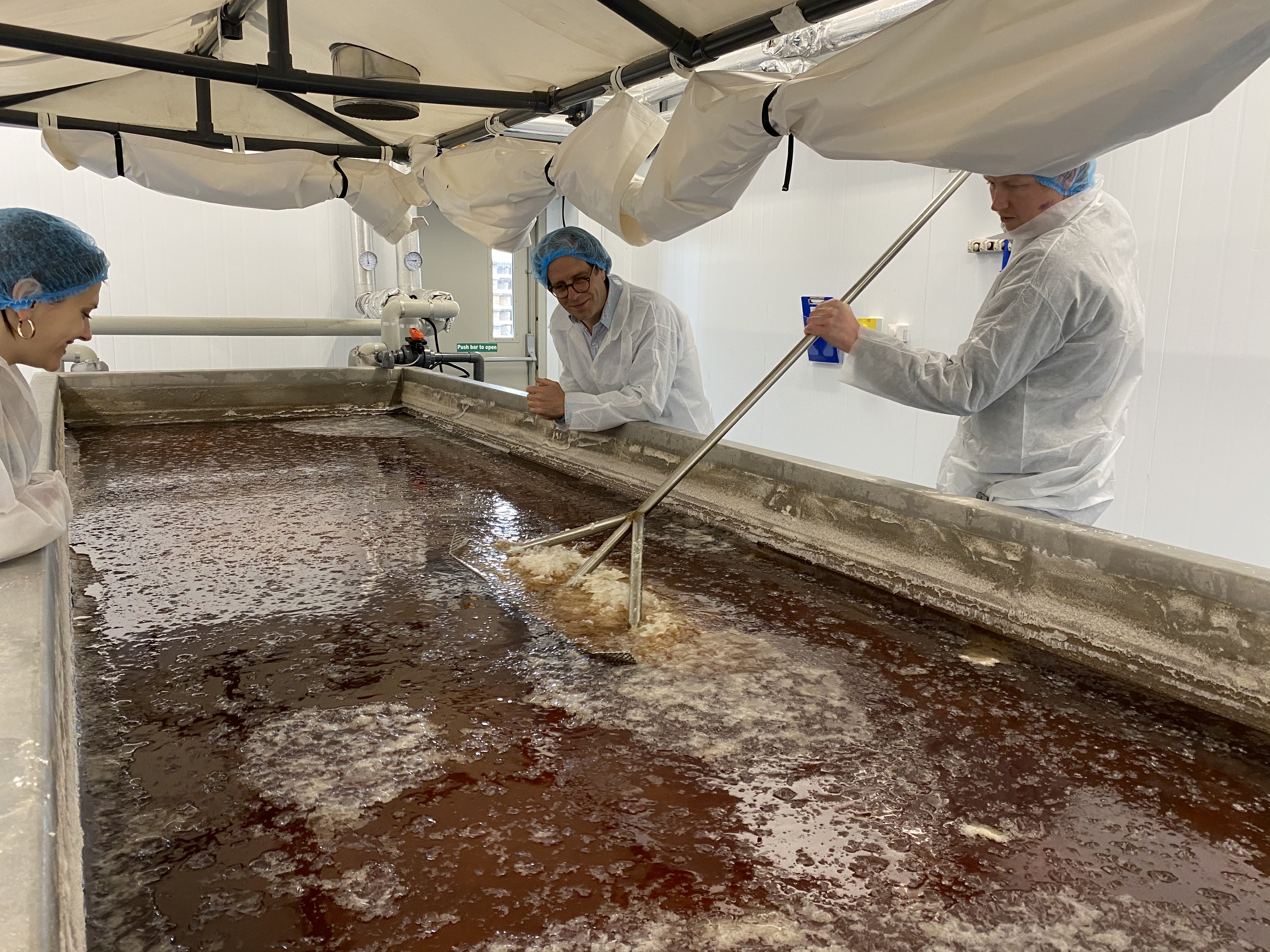 Ben Reade was the first. Ben, amongst a billion other things (he's a busy chap), trained at Ballymaloe, was formerly head of research and development at the Noma Nordic Food Lab, opened the Edinburgh Food Studio and is an expert in all things foodie and scientific. He and his wonderful partner Lika, braved the trip, post easing, from Edinburgh to Ayr and were incredibly kind and enthusiastic about what they found @Blackthorn Salt. We had a great afternoon, Ben was polite about our cooking and so encouraging about the taste and texture of our salt. He was also intrigued and inquisitive about the alchemy behind the Blackthorn method and had some great ideas which we will be exploring as time goes on.
Next up was the lovely Cate Devine, a freelance journalist, published in The Times, Sunday Times, The Herald, The Daily Record, The Sunday Post, The Caterer, The Staff Canteen, ft.com and The Telegraph. Cate came down on a beautiful Tuesday and saw the tower doing its thing in all its glory – glittering sea (complete with a hazy Arran in the background and shipwreck in the foreground), sparkling crystals in the pan and a cosy wood fire in the carriage. Cate explored all the avenues which lead up to Blackthorn Salt as well as finding out a bit about the 2 of us – not something we had stopped to think anyone would find interesting! Her beautifully written blog describing her trip and thoughts can be found here https://www.catedevinewriter.com/blog-1.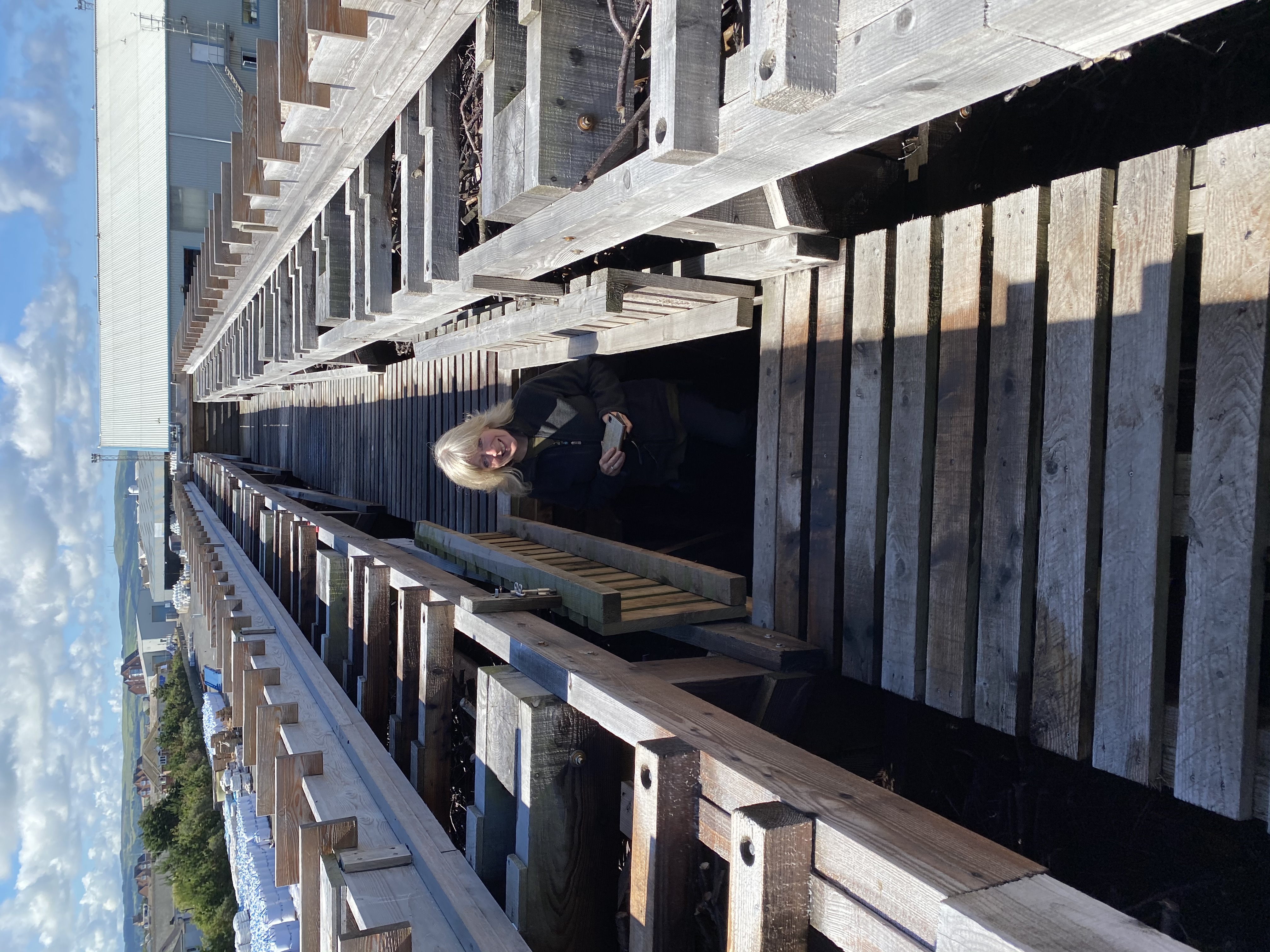 Cate was swiftly followed by a visit from Kevin MacGillivray, Culinary Team Director of The Federation of Chefs Scotland, to Blackthorn HQ. Kevin appeared mesmerised by the striking Blackthorn Tower, commenting that it was like nothing he had seen before and loved the fact that you could walk through and up the tower. The incredible size and shape of the crystals was also of interest to Kevin. He was so encouraging and full of thoughts and ideas as to who might be interested in Blackthorn and we look forward to working closely with The Federation of Chefs Scotland in future.
Next up was a family affair: predictable chaos ensued when we took a brother's family (and our own) around, complete with hairnets and food safety coats, into the pan house, up the tower and in the carriage - it was a very busy, laughter filled time and the Blackthorn visitors' book is now proud to carry the flavour (and graffiti) of pretty much all generations!
The last of our recent bout of tours was from the team at the Gannet in Glasgow. Just as they bundled out of their cars, a family of mackerel-terrorising gannets which we had been watching and hoping to show off decided to move on to pastures new. But that is where the disappointment ended – we had a great time talking all things salt, obviously working through our weird and wonderful method, but also exploring crystals – their size, taste, texture and the depth of flavour enhanced by the Blackthorn bark tannin. I had explained that, although we love food and Gregorie is a real foodie, we aren't chefs - we could provide tomatoes and bread for a wee tasting, but they were welcome to use the miniature wood fired Esse in the carriage.
Peter McKenna, chef and owner of the Gannet, bravely and brilliantly took up the mantel and we had the most delicious, fresh and impromptu seafood extravaganza of mussels and razor clams (with thanks to the Ethical Shell Fish Company), washed down with craft beers and good coffee followed by watermelon decorated with sparkling crystals. Fortunately, it was super sunny again, and we were able to eat out al fresco on a hastily constructed table and benches of pallets and enjoyed our Friday feast with the tower, keeping us company with its trickles and droplets beside us and the sea and gulls swirling around in the background.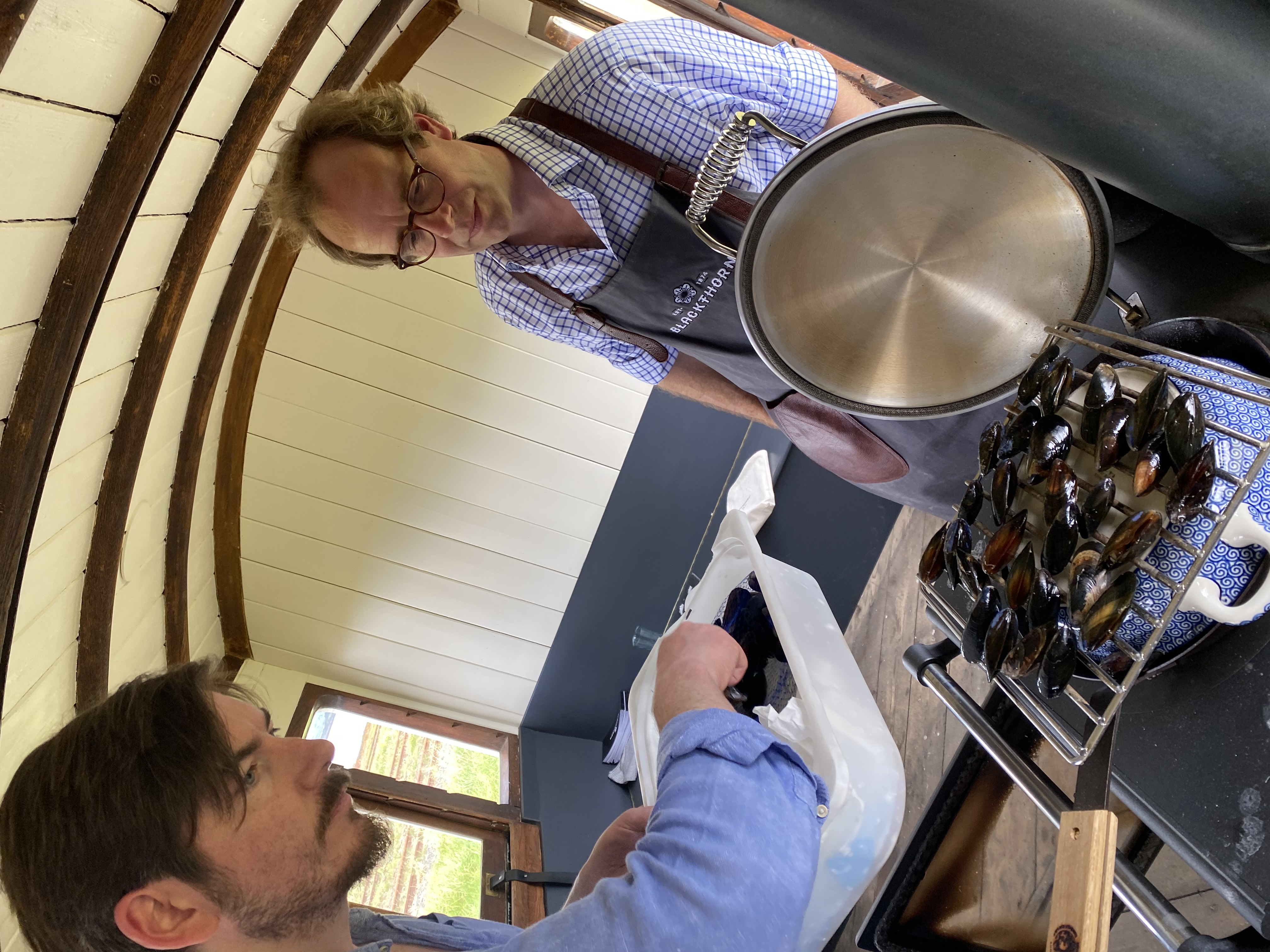 Obviously experiences like this don't happen all the time and, given the current climate, involve a whole lot of cleaning/ disinfecting afterwards. Fundamentally though, these tours represent a truly special taster of the things that are important to us and part of why we are so passionate about insisting on trying to make the absolute best salt we can.
Best in terms of taste, yes absolutely, but also in terms of everything else that brings that taste together – the environment, our priorities, the historical legacy of our location and our responsibility to the wider food world and beyond.
Thank you to all who have come and explored with us at Blackthorn HQ and we look forward to welcoming whoever comes next.