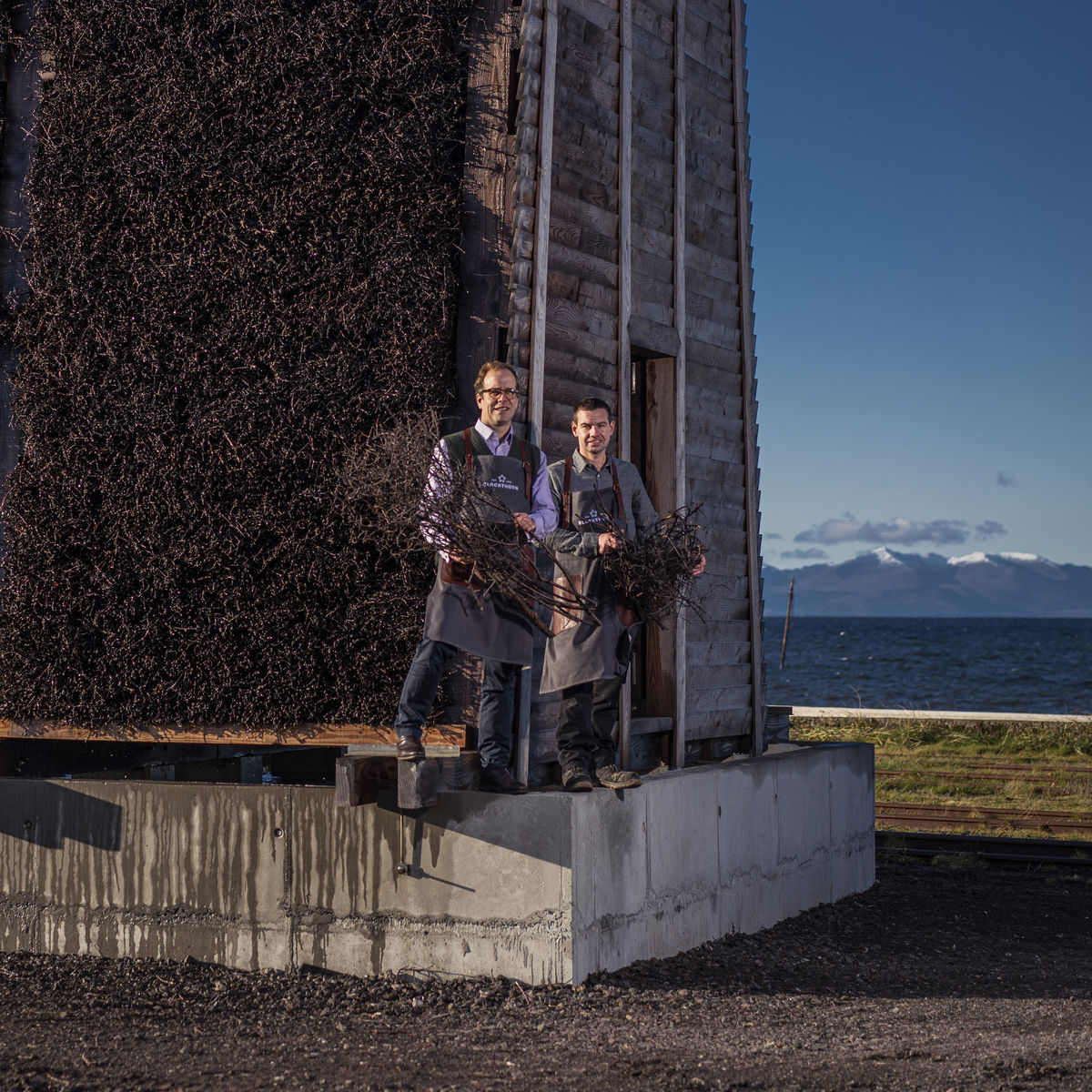 Blackthorn Master Salter Gregorie has lived and breathed salt since day 1 as his family has been involved in all things salt for 5 generations.
By an uncanny twist of fate, just as Ayrshire's last remaining salt pans were becoming redundant, Gregorie's great, great grandfather founded his family business. They soon became the UK specialists in all things salt. A helpful background for Gregorie when finally, in 2019, he was able to realise his long-held dream to reignite Scottish salt-making on the Ayrshire coast and Blackthorn Salt was born.
It was not a simple journey though, Gregorie came across the impressive graduation towers in Poland and Germany back in 2007. Although those thorn towers haven't produced any food salt for over 50 years, Gregorie was inspired by the practicality, naturalness and beauty of the process.
Innovation and legacy
12 years of committed research, language issues, prototypes and umpteen trials and errors later, the Blackthorn Tower was built. For the first time in history sea water, not rock brine was trickled down a bespoke thorn tower and, on 20th June 2019, the very first mini batch of Blackthorn Salt crystals was hand harvested. Salt had finally come home.