Here at Blackthorn Salt, we need not make a show of provenance or terroir, we just look up and know. Our location and sense of place is at the core of who we are: the West Coast of Scotland. It is our backdrop, our history and our inspiration.
Origins of the Graduation Tower
In the 6th Century, the first graduation towers used straw, but this rotted and fouled the brine. The technology matured over the following centuries and blackthorn bushels became prized for its hardiness and longevity. Today, there are several enormous and working examples of such towers in Germany and Poland. These no longer produce salt per se, but are run as spas, inviting tourists and locals with respiratory difficulties to come and breathe the briney air.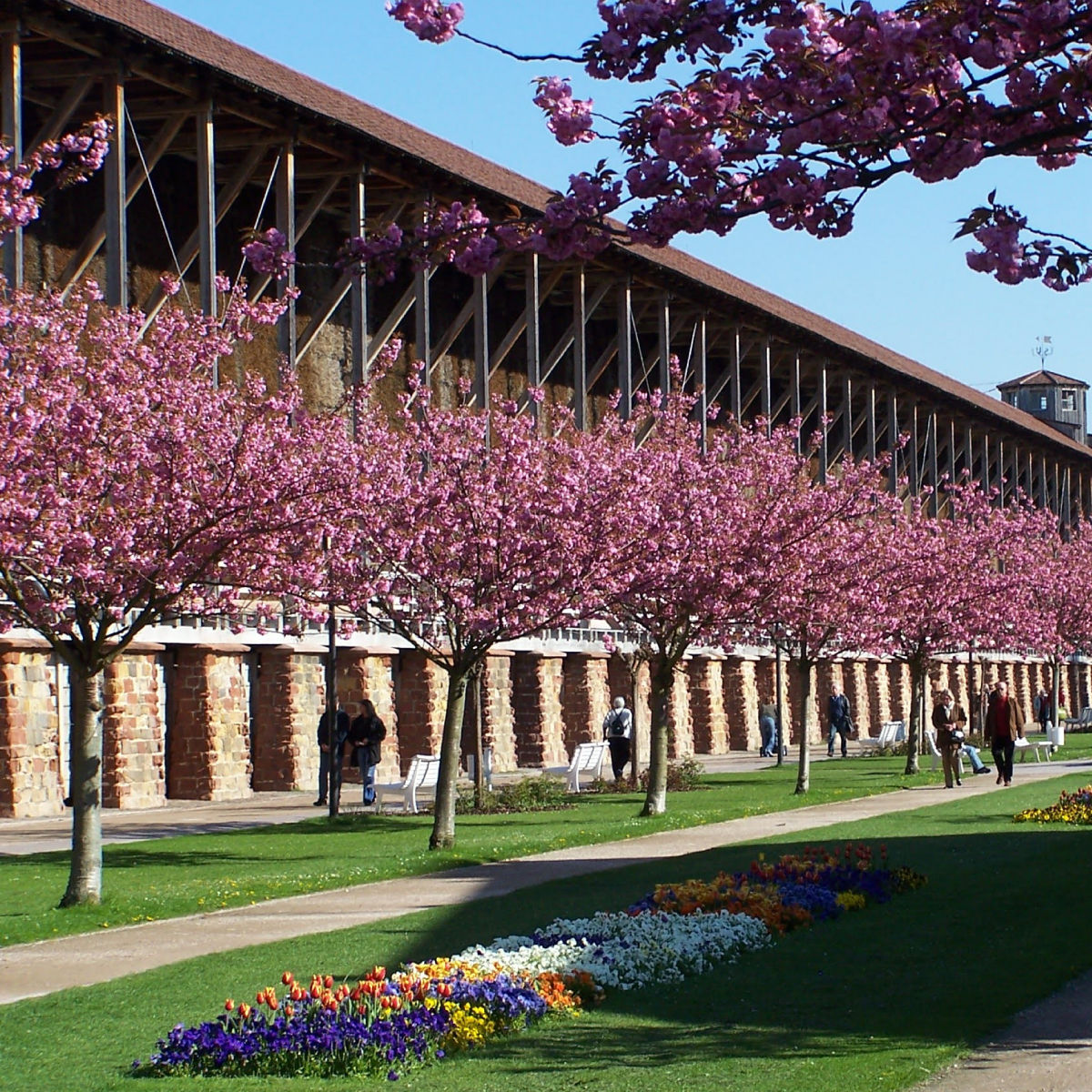 Bad Dürkheim's tower in Germany is one of the largest with a length of some 330m.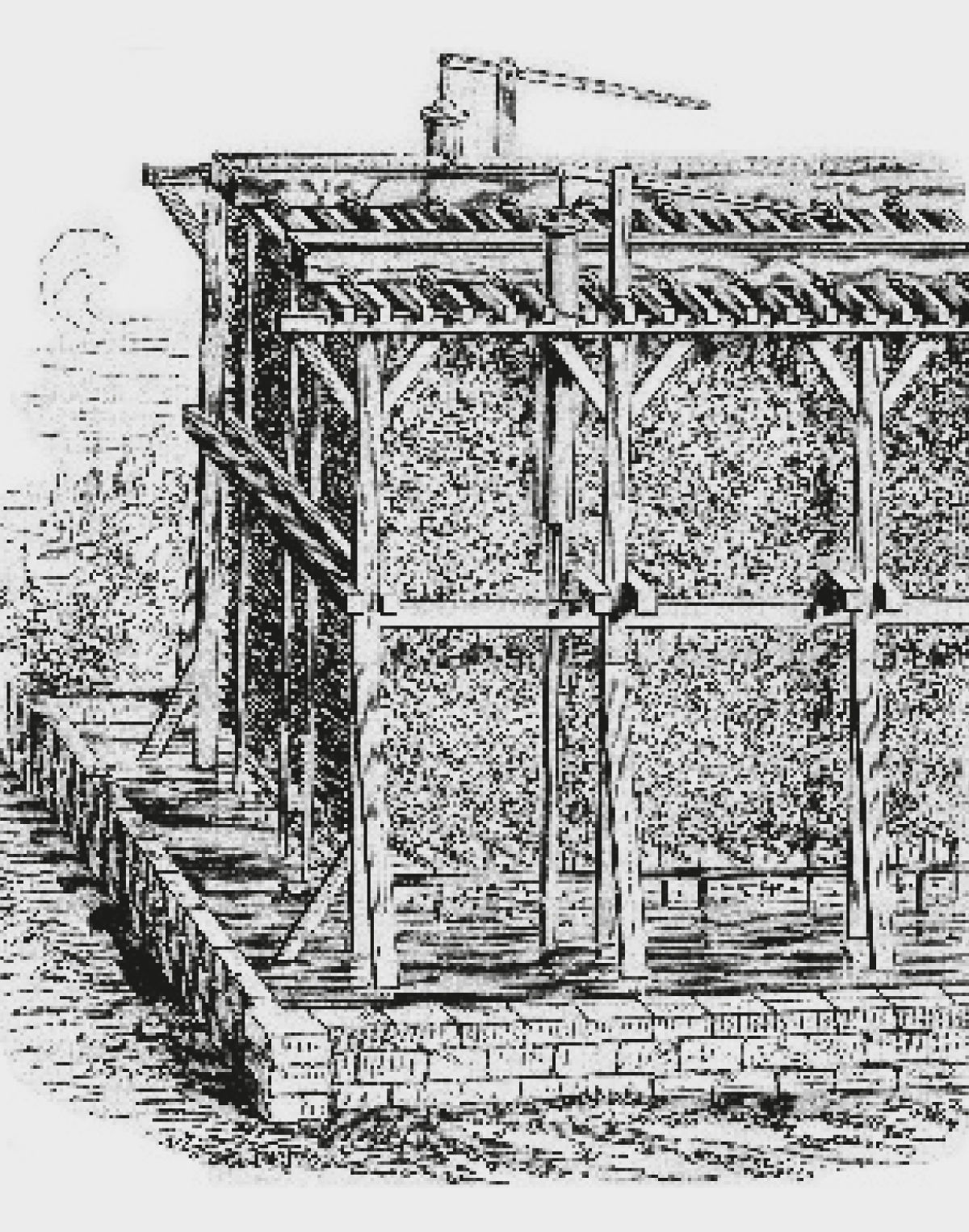 Antique illustration of saline graduation tower by Perot, 1873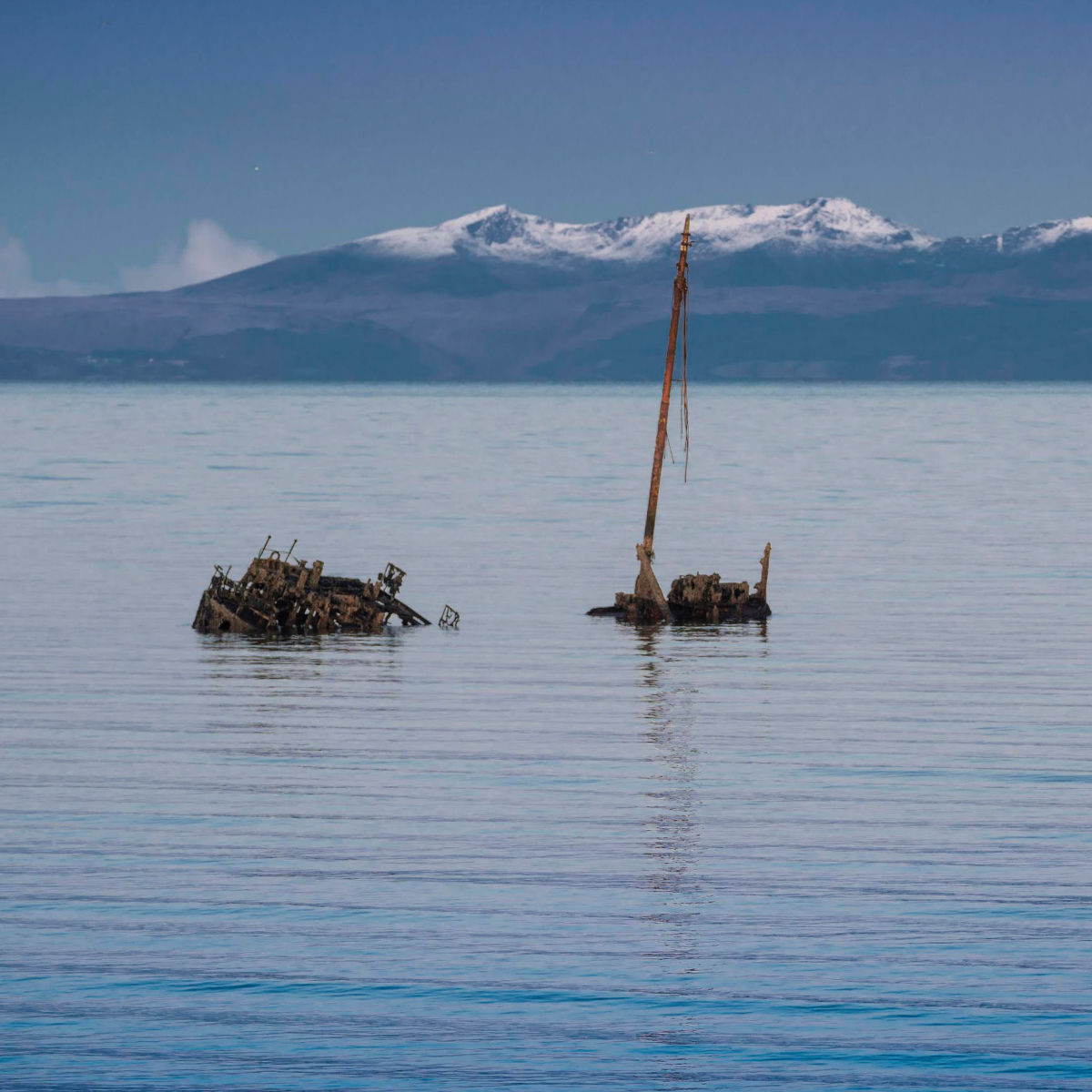 Puffer Kaffir, built in 1944